About A Virtual Assistant in Paradise
A Virtual Assistant in Paradise is the answer to the overworked business owner's time and budget constraints. Located in Englewood, Florida, this professional virtual assistance practice is owned and operated by Dawn Riley.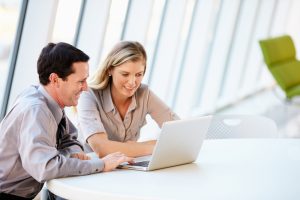 A Virtual Assistant in Paradise welcomes accounts of all sizes and across numerous industries; from small businesses to corporate executives gone solo, from contractors to IT professionals – whatever your game, we'll help you play to win! We are experienced at helping even the savviest business professionals transition to a virtual working relationship. A Virtual Assistant in Paradise will help you brainstorm, develop and enhance or implement an energetic new marketing plan or business strategy.
If you're at all uncertain about how a virtual assistant would fit into your own business, visit our FAQ page. Or, contact us to create your partnership with A Virtual Assistant in Paradise and start accelerating the growth of your business today. We look forward to learning more about you and your business as well as exploring the many ways in which we can assist you.
What people are saying About A Virtual Assistant in Paradise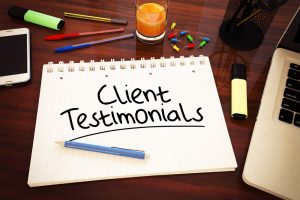 "I have been a client of Dawn's for some time now. As a business owner, husband, and father of three when I look back, I literally don't know how I ever did it without her. Everything from social media management, calendar management, appointment scheduling, bookkeeping, you name it and Dawn can handle it. If you are concerned about the expense, you will only know the true value of having a Virtual Assistant when your day is free of the little, but necessary tasks that are non-revenue generating. If you are reading this, then trust me, you owe it to yourself. My only regret about hiring a Virtual Assistant is that I waited so long to do it." – Dallas Council, Owner AAMCO Transmissions of Venice
"When looking to hire a Virtual Assistant (VA), you must be diligent and select a professional that has the ability to complete tasks on time while keeping juggling multiple tasks and clients. Dawn is this type of a person. Dawn's ability to "make them look good" is an asset that can prove very useful to executives and business owners. While tasks need to be completed, no one necessarily needs to know how; this is where a VA like Dawn shines. From my experience, many VA's work in anonymity and deal with confidential and sensitive information. In this regard, Dawn has no equal. I enthusiastically recommend Dawn and can provide professional references for her if necessary!" – John Lusher, Owner John Lusher Consulting
"Dawn is a brilliant Virtual Assistant and Online Business Manager. She simply amazes me with all she knows and applies for her clients. Additionally, she is incredibly generous with her knowledge. Dawn is certainly a person you can count on to treat your business as though it were her own." – Michelle Mangen, Owner Your Virtual Assistant
"Dawn has been a valuable asset to my business and has always gone above and beyond. The time she saves me by sorting through my e-mails, checking my voicemail and dealing with the mundane day-to-day things that I just cannot seem to get to has proven to be beneficial to our businesses success." -Julie Shipes, Owner Autoformation